Today is my Mom's Birthday. She passed a couple of years ago and she is very much missed.. She was a crafter and artist, but what is cool about it is that she loved to teach… She was very special.
This year, continuing the 2020 tradition, I did a couple of doodles in her memory.
One is of my heart with a tear down the side.
The second is a bird, which she would have loved.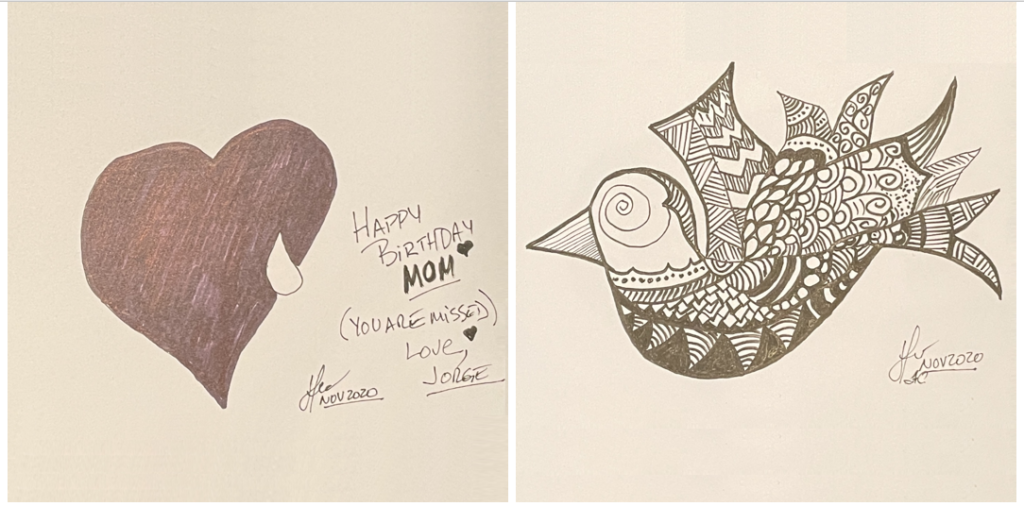 If you look closely at the bird doodle, you will see that this is also signed by my wife, as she contributed to the doodle's lines.. SUPER SPECIAL (Love you )
Video can be found on my YouTube Channel here 
Cheers!