So a very nice SURPRISE this morning…
Last weekend we placed this cup for sale, and this morning I see a very cool Instagram post featuring my doodle cup !!
As it turns out my daughter bought it, and did not tell us. She liked it and wanted to surprised us. SOOO VERY COOL!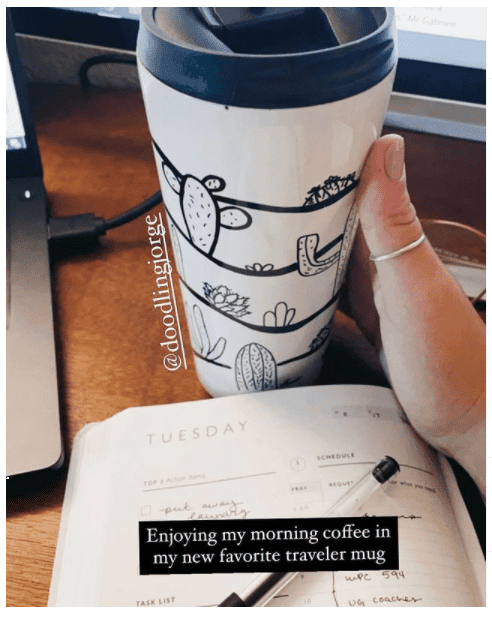 Thank you daughter for supporting your old Dad's art hobby.