Hello there!
My name is Jorge Pereira and I love to draw, sketch and doodle !
My Short Story
My entire professional life has been about helping organizations implement technology to achieve their business goals. I have been very lucky as I am one of the ones that love what I do and do what I love.
I have been doodling on and off since I was a little kid. I distinctly remember a memory with my father where I drew lines, circles or anything I wanted on piece of paper and he will make something out of it… I always thought that was pretty cool…If you see any of my notebooks, they are full of small doodles. Always doodling while in meetings or listening to telecons…
Like for many of us, the Covid-years with endless long days/weeks of Zoom calls became tedious and proved very difficult on the work-family-personal time balance. Drawing and doodling became my relaxation time and I truly believe it has kept me sane during this incredibly difficult times.
Ever since my mother died in early 2019, something within me has been whispering in my ear to use more my creative side. The sound in my head got louder and louder. I would like to think it was her as she was an artist of many many talents!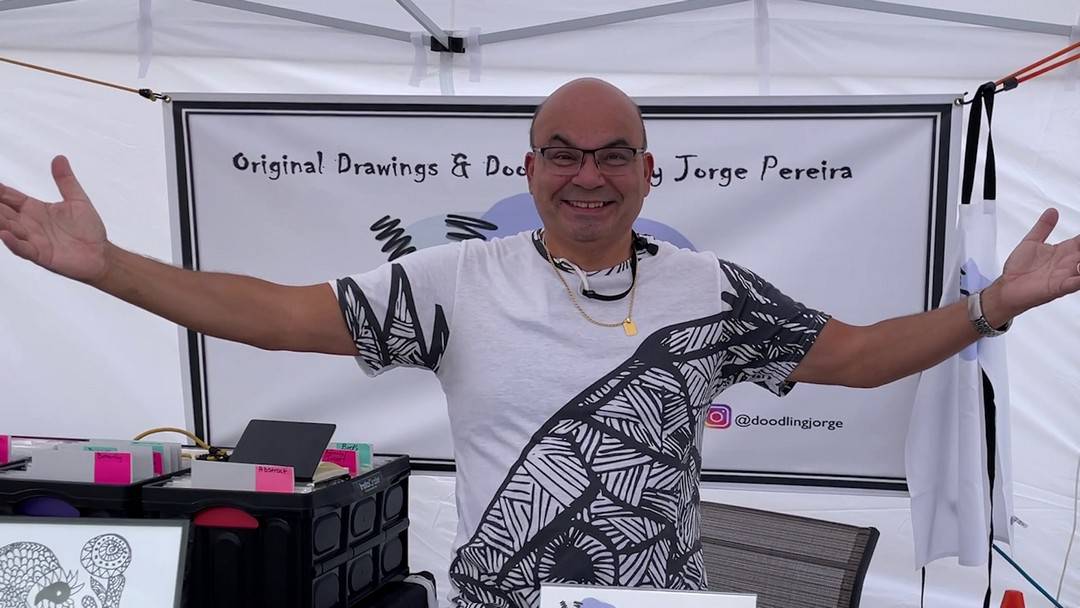 Check out my Workshop Introduction
My Medium
Most of my work is made with ink pens on different kinds of paper, but I also use my iPad to create my art pieces.
A few things I have realized along the way:
I like drawing in back and white.
Although I enjoy drawing on my iPad, it is a different experience than pen and paper which I enjoy more at this time.
It is such a relaxing feeling – stress disappears and the focus is just there, in front of me and it just flows.
If it gets too difficult then I step away from it, and come back to it when it is time.
I still have a lot to learn and experiment.
I look forward to sharing the work and the creativity.
Check out my my store at: https://shop.doodlingjorge.com
I am available for commission work as well.