I have created many one of a kind pieces for clients that have requested specific events or especial occasions.
Please note that I may or may not be able to take on your request.
My original medium is not for sale at this time. The commission pieces I create are original and unique designs/drawings based on your idea and general requirements. At my discretion, I may either create digitally on my iPad or using ink and paper which I enhance digitally. I then provide to you as limited edition art prints and or cards.
The artists, Jorge Pereira and his I retain all rights to the original designs / drawings
No image or information display on this site may be reproduced, transmitted or copied (other than for the purposes of fair dealing, as defined in the Copyright Act 1968) without the express written permission of the Artist. Contravention is an infringement of the Copyright Act and its amendments and may be subject to legal action.
What do you get with commissioned work?
A uniquely created design based on the ideas and guidelines you provide.
A matted art print (size options below) of the design will be shipped to you signed in pencil with a personalized message.
Also available (optional extra):
– greeting cards (A5) or post cards (A2) packs with commissioned design on it.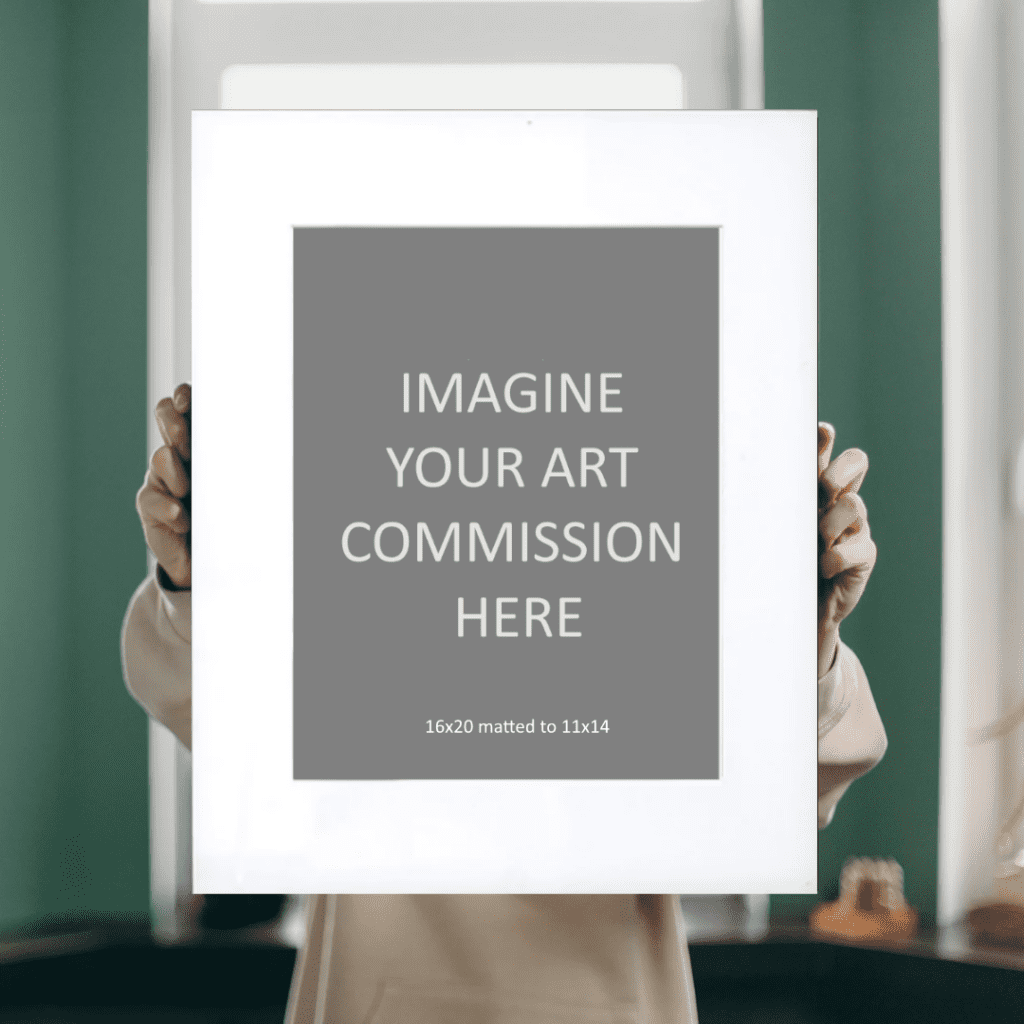 What is the price for commission work?
My commission work prices range from $85 – $250 depending on the requirements and print size. ( prices subject to change)
General pricing guidelines:
| | |
| --- | --- |
| 8.5x.11 | $85.00 |
| 11×14 | $150.00 |
| 16×20 | $180.00 |
Optional additional available items:
Notecards ( Size: A2: 4.25 x 5.5 inches ) 10-pack: $20.00

Includes 10 Notecards and envelopes

Greeting Cards ( Size: A5: 8.5 x 5.5 inches ) 10-pack: $35.00

Includes 10 cards and envelopes
What is the process?
Fill in the form with your idea and general guidelines.
I will respond and ask you additional questions and provide you with a timeline
When design is completed I will send a draft to you for feedback
Will then select the size of the print you desire
I will print, sign, package and ship the piece to your desired address.
---
Commission Request Form