As I create more products and add more stores, it became really difficult to track the many different product and associated designs.
Keep in mind that I have many designs which depending on he type of product I want to offer may come from different Print-On-Demand suppliers. Those suppliers may have their own stores, or work through Etsy, Shopify or any of the many others.
I was using a spreadsheet to track all of this, and using pinterests Boards to help categorize things and provide a user friendly way to present to visitors, but it quickly become super hard to maintain, and very unsustainable.
So I went to work, and with the help of a contract Egyptian developer (Rahyd) I hired on upwork.com we created the bases for what will become THE primary display and management tool for my store.
The result our new https://catalog.doodlingjorge.com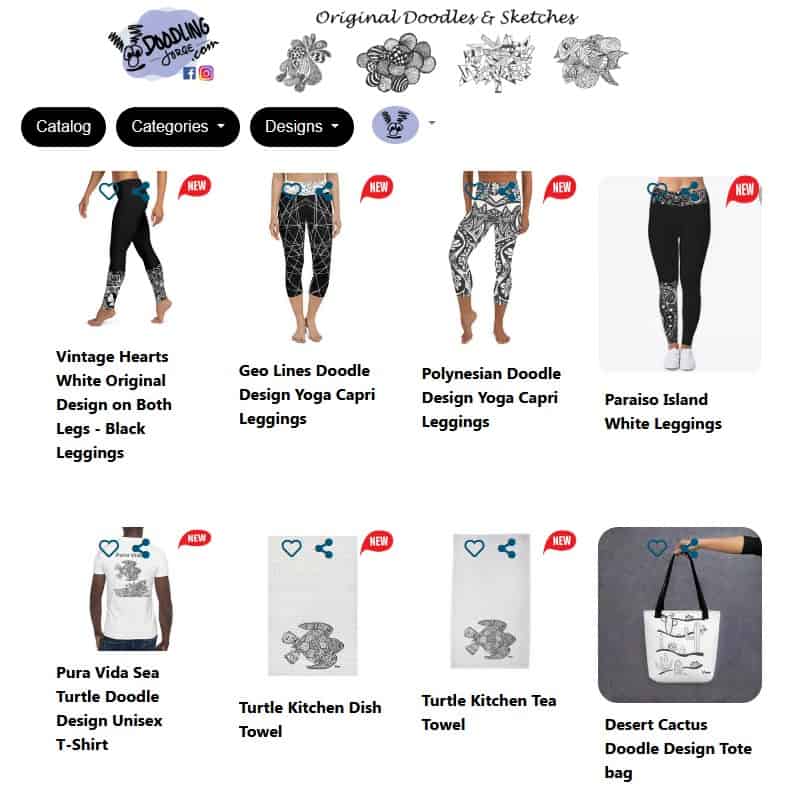 The best part, aside from an admin interface behind the scenes, is that end-users / visitors can:
Like and Share a specific product
Filter catalog by Category (Leggins, Tshirts, etc)
Filter products on Designs Names
I am very pleased how it turned out , and plan to continue to use it and improve on it.
Check it out here!