I created my first few product today using Print-On-Demand supplier TeeSpring.com
I signed up by entering some basic information, added my paypal for them to pay me, and then uploaded a couple of designs, selected the placement of it in their online design tool, set the price (and profit) I wanted
It was a test to see how easy or difficult it would be. I have to say, it was super simple to do and at no cost to create products.. I can definitely see the potential and why do people do it.
The products were not complex and probably need work. I do not expect to sell any, but I ordered a sample to see how it works.
These are the first ones: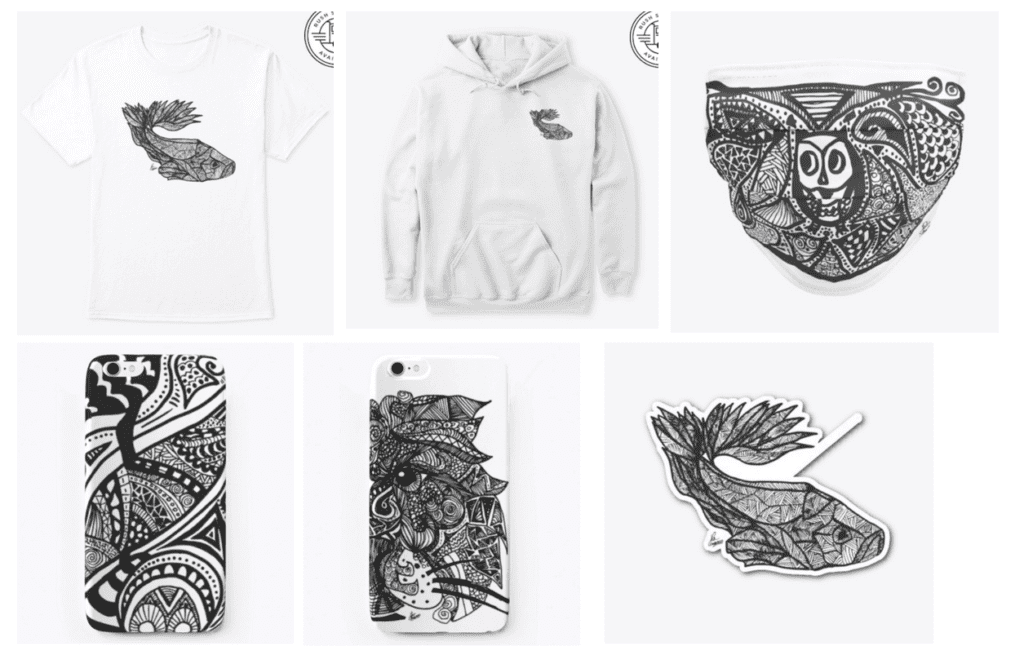 Very Cool! Super pleased with the fact that my doodles can be placed on all kinds of products!
Will continue to journal about this process… Pretty pleased right now…
Here is the link to the DoodlingJorge TeeSpring Store