With so much hype on using Non-Fungible Tokens (NFTs) for selling digital art – $65M for the ownership of a digital art and the famous: Elon Musk Tweet sells for $1.1M – I had to look into it, try it so I can understand it.
After a week of trials, errors, attempts and I think I have I get it now.
Here is it:
Check out my first digital doddle NFT using OpenSea.io – Pretty cool!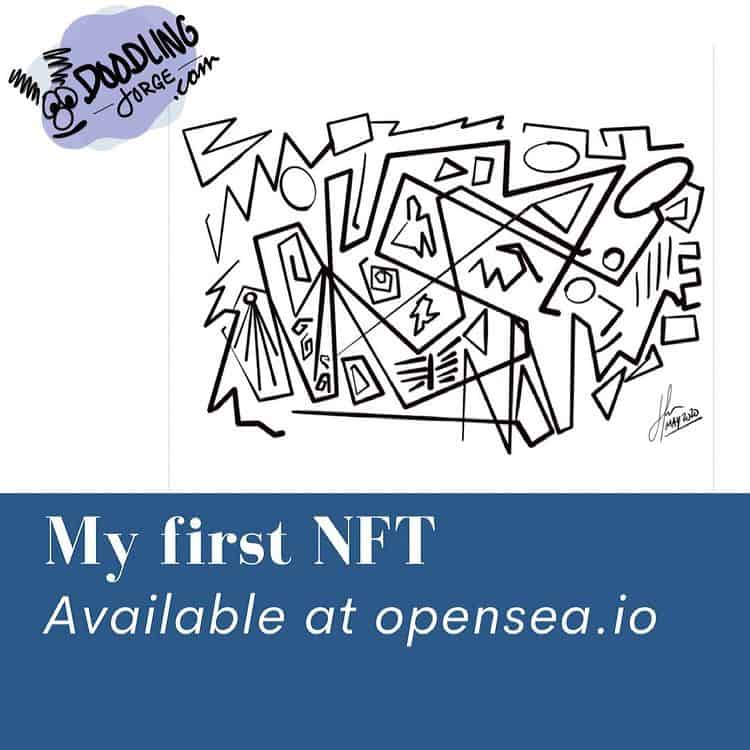 If I had to summarize the experience, I would say it is not super intuitive, but it is not hard to do. Just watch out of the GAS fees — they can be EXPENSIVE. Full blogpost of the experience on my personal blog.
Look forward to much more learning and sharing my experience on this topic soon.