I am so excited! I received the first T-Shirt I created for Print on Demand! —
I placed the order as a regular user on Sep 14, 2020 to test it. Received on 9/23 via USPS on a white envelope with DoodlingJorge in the return address 🙂
I ordered via Etsy the Single Wave black Unisex T-shirt. and I am super impressed with how it came out.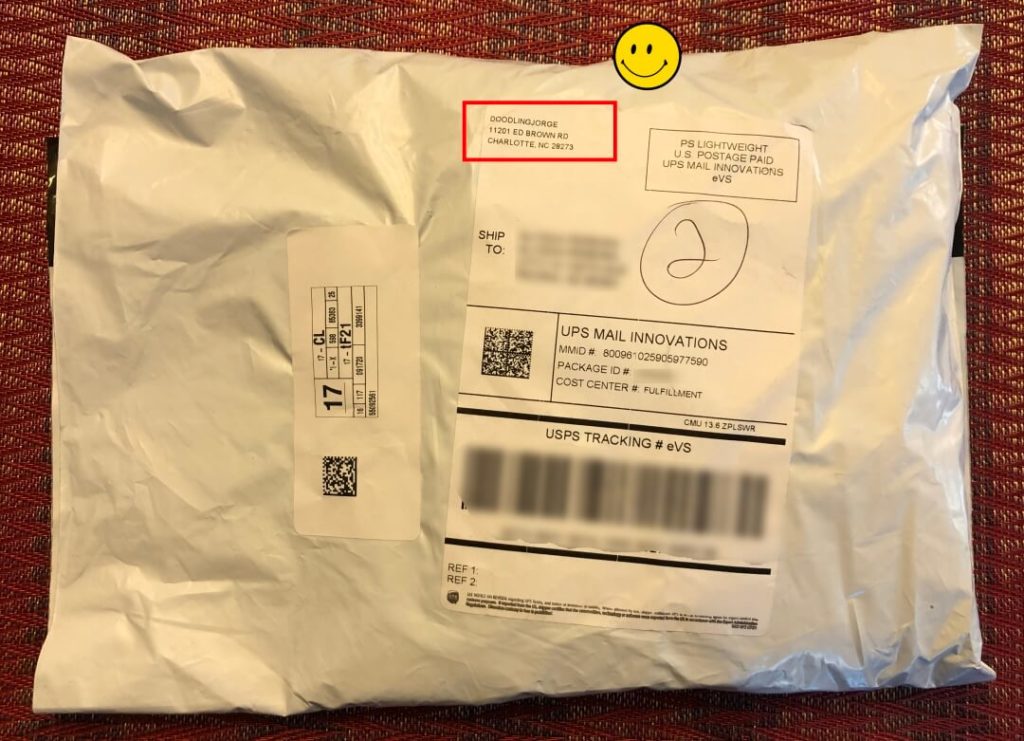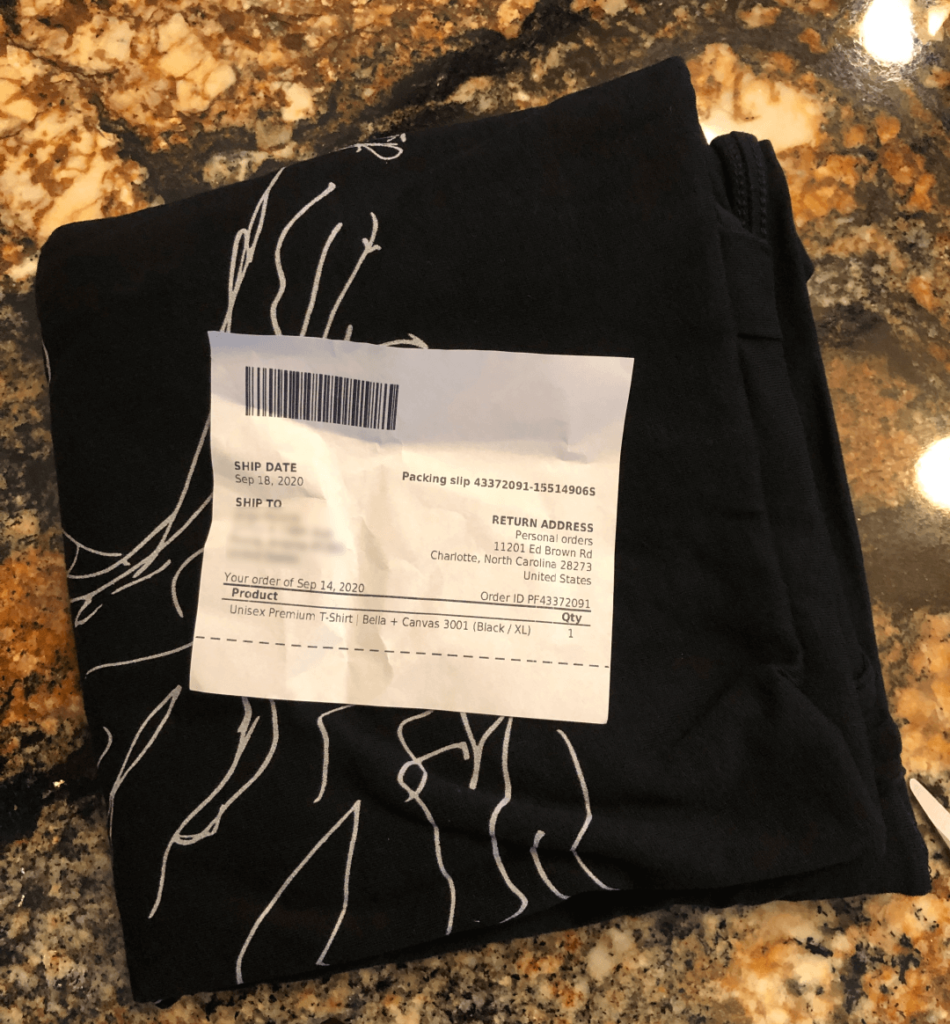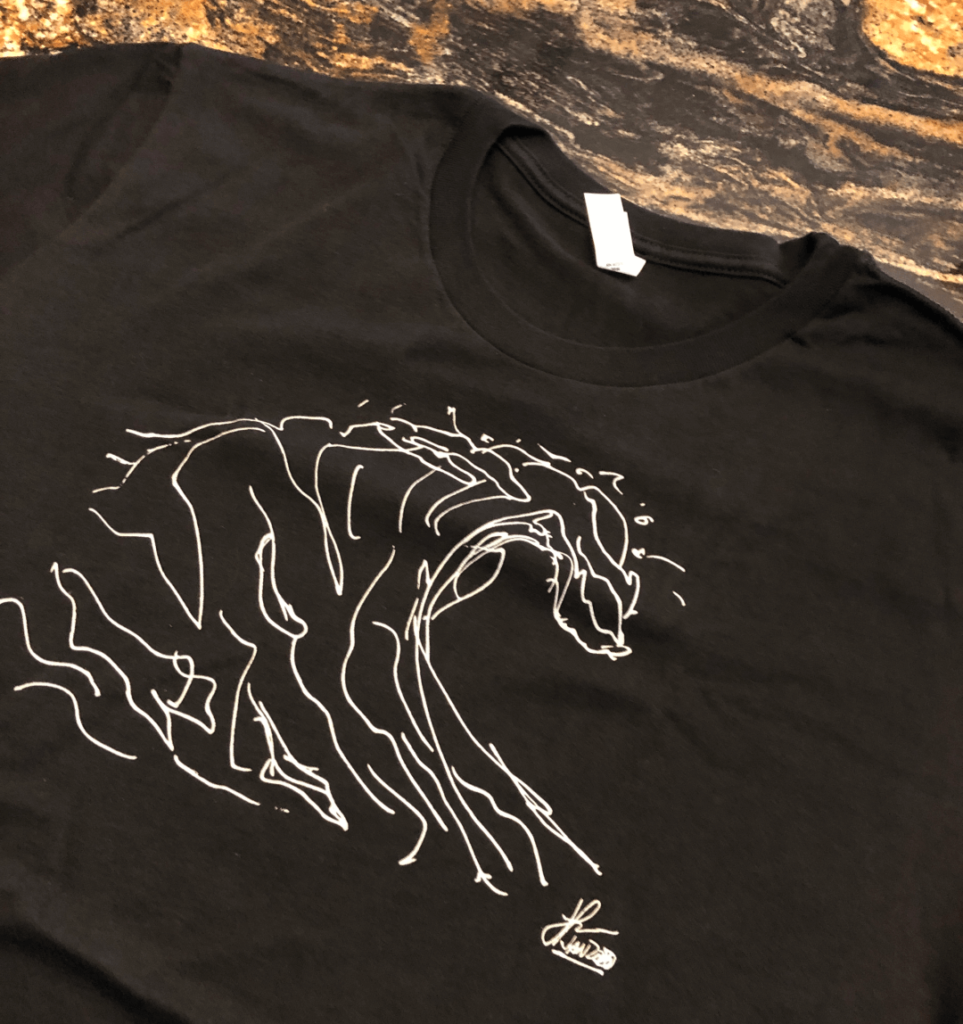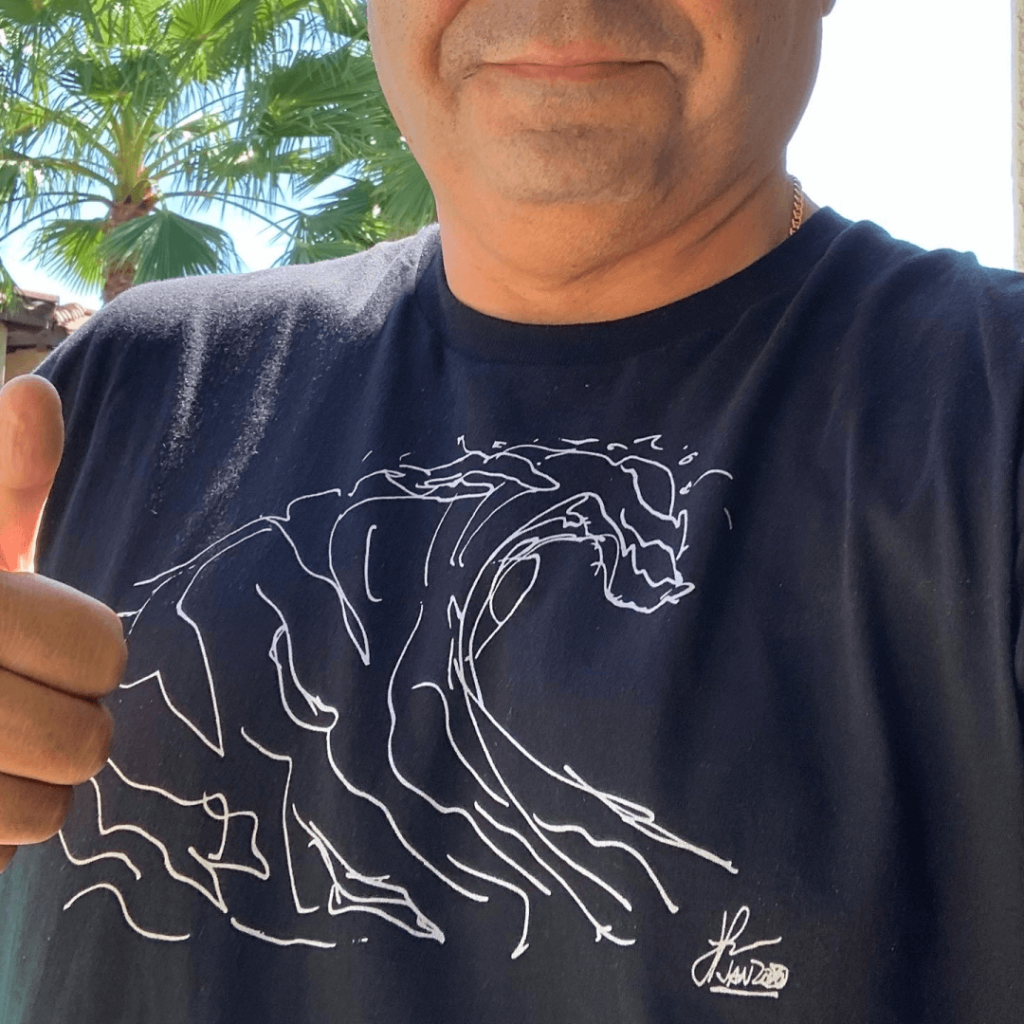 Although the t-shirt looks great, on this first trial run/ design there are a couple of mistakes (room for improvement):
There is no DoodlingJorge logo
The design is grey not white
Other than that I a super-pleased with the results — What do you think?
Side note: I also created a Single Wave Ladies' Scoopneck T-Shirt with Graphic that looks pretty good!
These are my first two shirts. Errors and they will be on sale for as long as I have the store 🙂