I had the privilege of conducting a session on Doodling early this week, and what a great experience it was!
I expected maybe 5 people, and we had 21 people showed up.
Although I have conducted many classes and presentations in my life, this it the first time I have done anything relating to my art form, doodling.
Some of my thoughts going into the class were:
Anyone can doodle
There are no rules ( other than relax and have fun )
There are no mistakes
You really can not "teach" doodling but you can convey what it does for you…
and I think I was able to convey to the audience exactly that. Feedback on the session was incredibly positive. Several participants sent me thank you notes afterwards with samples of doodles they have done after the session —
I posted the first part of the Workshop – the intro presentation – on my YouTube Channel here — Check it out!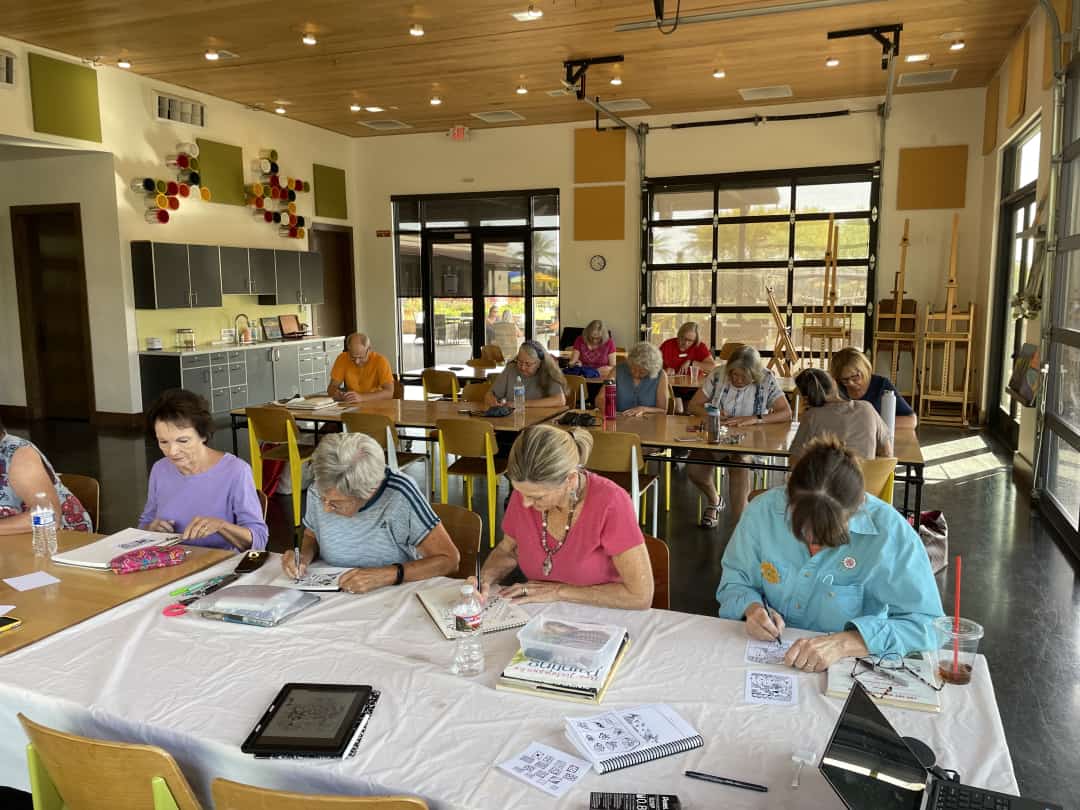 Very thankful and a great moral booster! —
What are you doodling today?