The creative process is always fun and continuously expanding.
One of my favorite doodles has always been my Iron fish – I have done a lot of things with it…
I do not know about you, but playing and learning, in other words experimenting is the best way I learn. Canva – the online graphic design tool – is a fantastic tool for this which is quickly becoming my only go to tool – I have been using it for about 8 months for most of the web and social media graphics work I do and I love it. I even created multiple videos on it which simplify the creation of the multiple format sizes I needed.
Last night I was working on a new business card, and had two versions of it on different pages and when I flipped manually between the pages it looked like the fish was moving and though – well that is cool! I wonder if I can make an animation video out of it.. Forgot all about the business card, and my full focused resulted in the following sequence:
… Keep in mind that it was not intended to to be an end sequence – I just wanted to animate the fish in and out of the page… Kind of like stop animation style..
At first, I did image several pages which I moved manually, but quickly realized that I needed to convert my business card design in to a video so I can play it ( and play with it) — I started with a 5 second duration per frame but realized that it needed to come down considerably to be smooth and end up settling on .2sec each frame.
Image Loop ( not a good idea)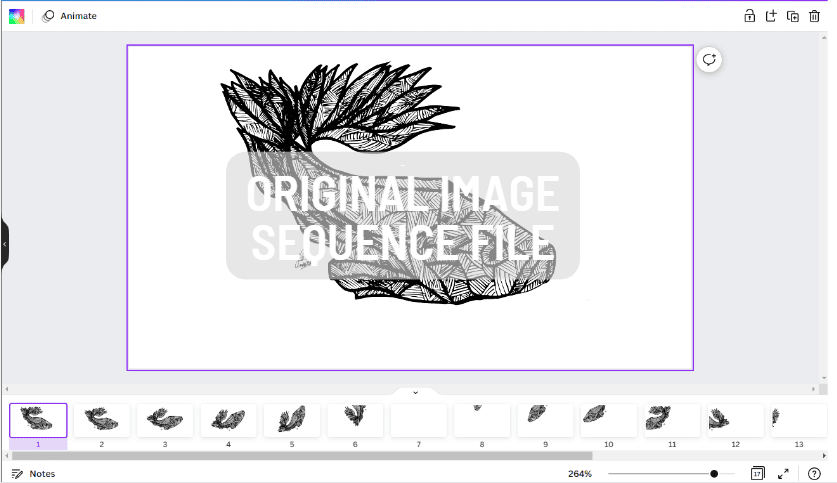 Video Loop (Yes!)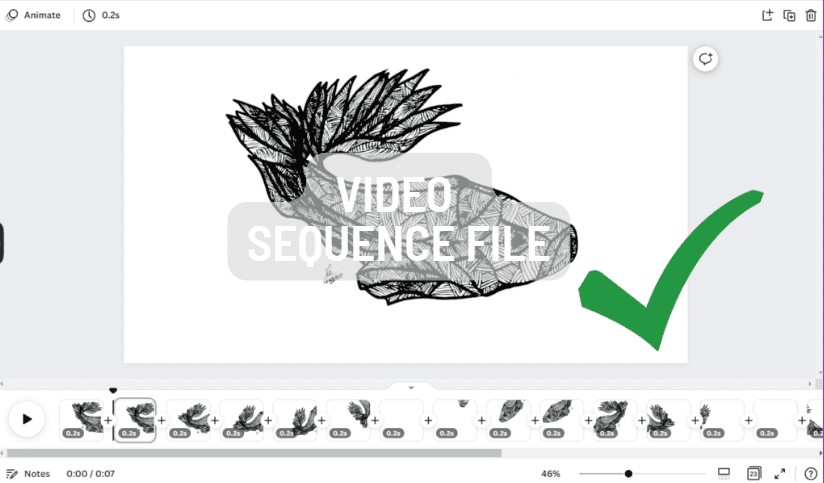 A lot of this may be second nature to many of you – but to me, I am a blank page and I am learning along the way!
Enjoy and hope this helps…