Today I launched a new section of the site called Art Gallery section to showcase all of the doodles I have created. ( Not all of them are there but most)
I have to admit seeing the doodles there in this format is pretty cool. I have done a lot of them in 2020! I think it has been a great way to relax and take it easy.
https://gallery.doodlingjorge.com/
Very happy to be sharing with you all!
Hope you enjoy.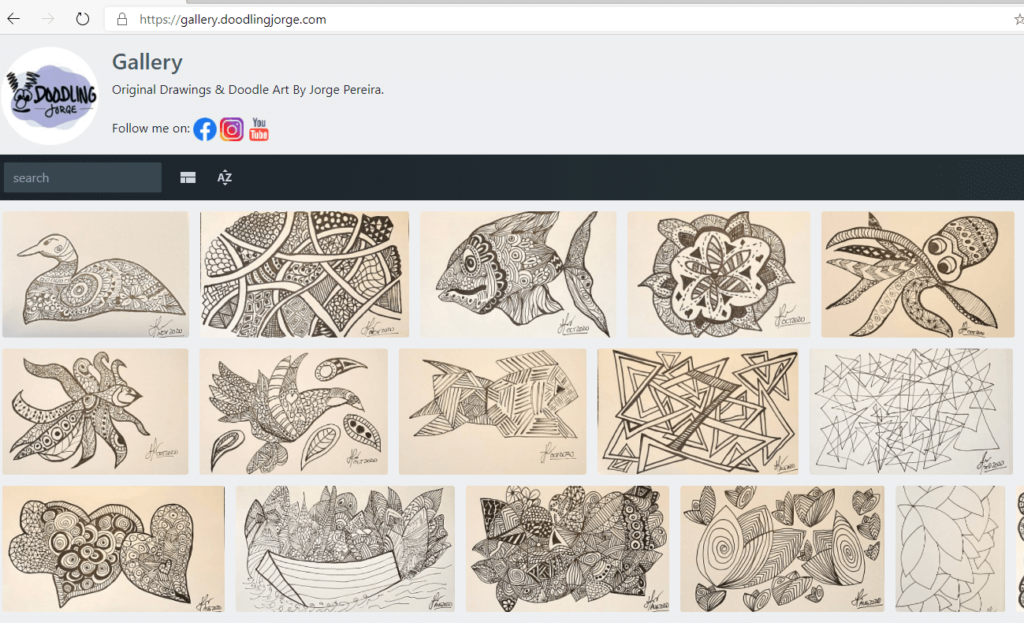 Forgive the tech talk for a side moment:
I used a new single page PHP script from the folks at photo.gallery called Files Photo Gallery Pretty easy to setup and manage!
All photos in the gallery are Instagram size (max: 1080 whichever is bigger) which I bulk resized using free tool FastStone Photo Resizer
All photos are compressed using online conversion tool: https://tinypng.com/